Fix Your PC and Recover Data with Active@ Data Studio
Active@ Data Studio is the ultimate set of data recovery, disk utility, optimization and maintenance tools for your computer. All utilities work in a self-contained boot environment independently from the operating system.
Active@ Data Studio provides the full range of Active@ utilities including File Recovery, Partition Recovery, Disk Image (with SSD support), Disk Monitor, KillDisk and Disk Editor. All of these utilities are available as part of a completely self-contained bootable environment as well as separate utilities which you can use from within Windows.
This extensive range of desktop applications combined with the possibility to make a bootable CD or flash disk image is extremely useful for network administrators and specialists as well as anyone else who needs to be able to use advanced data recovery, deletion, optimization and other tools from a bootable environment.
Data Studio includes a great range of utilities for troubleshooting, maintenance and system optimization all wrapped into one convenient package.
With a wide range of data recovery, security and backup tools, Active@ Data Studio is an invaluable software suite for any computer administrator or professional. Its wide range of data recovery tools allow you to get back deleted data from a hard disk, solid state drive or any other king of data storage medium. Even if a disk partition has been deleted or damaged or the entire disk has been formatted, this effective range of tools will provide you with the very best chances to fixing the problem and getting your data back intact.
Alternatively, if secure data deletion is what you are looking for, Active@ KillDisk provides the features that you need. This software is useful for completely wiping over content so that it may never be recovered. This is quite useful if you are selling, donating or disposing of the computer and need to get rid of sensitive data stored on it.
Active@ KillDisk for secure data deletion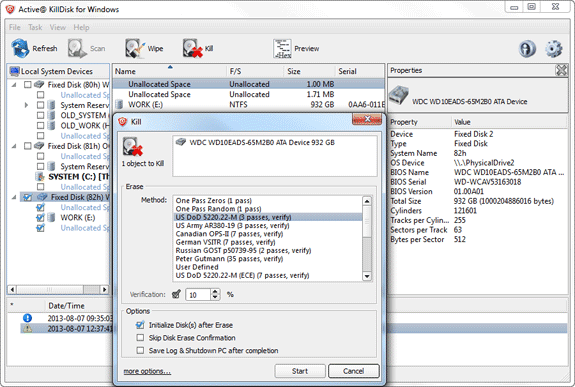 In addition to data recovery and security tools, this software suite comes with a range of optimization utilities and other programs. When you create a boot disk using the user-friendly software for Windows, you can also configure networking settings, allowing you to have access to the Internet and to your local area network from within the boot environment. The boot disk creator also supports GUI improvements, WMI features and scripting.
Active@ File Recovery for data recovering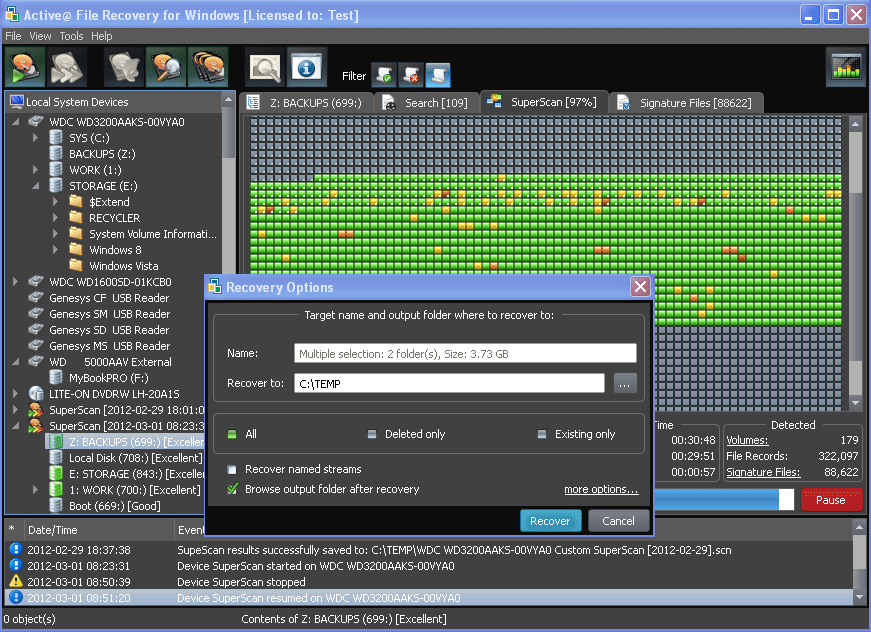 There is a disk defragmenter tool providing a wider range of features and more power than the relatively basic solution included with Windows. A disk burning utility is included as well as a graphical file manager providing the full range of features that you need to search for, move, copy and delete files. However, the software suite also works completely independently from the operating system, so you can even use it on otherwise unbootable computers or even if there is no operating system installed.
Active@ Data Studio is a great way to save money as well, since it is considerably cheaper to pay the $199 price for the whole set of tools rather than purchase each one individually. Compared to the standard Windows features, this software suite greatly enhances functionality and does so much more. You can learn more about the numerous benefits and features at www.livecd.com.