How to recover volumes and partitions from a disk image?
If you have deleted a partition and want to bring it back this article will guide you gradually in retrieving your valuable information. The golden rule of data recovery is to always recover data on a location different than the one where the data was previously being stored. This allows for the already deleted data not to get overwritten with the new one. During scans and recovery, it is possible that not all data will be retrieved or recovered, therefore it is necessary to cover all the angles and recover data on another disk.
For the purposes of this demonstration, we will be using our Active@ Partition Recovery.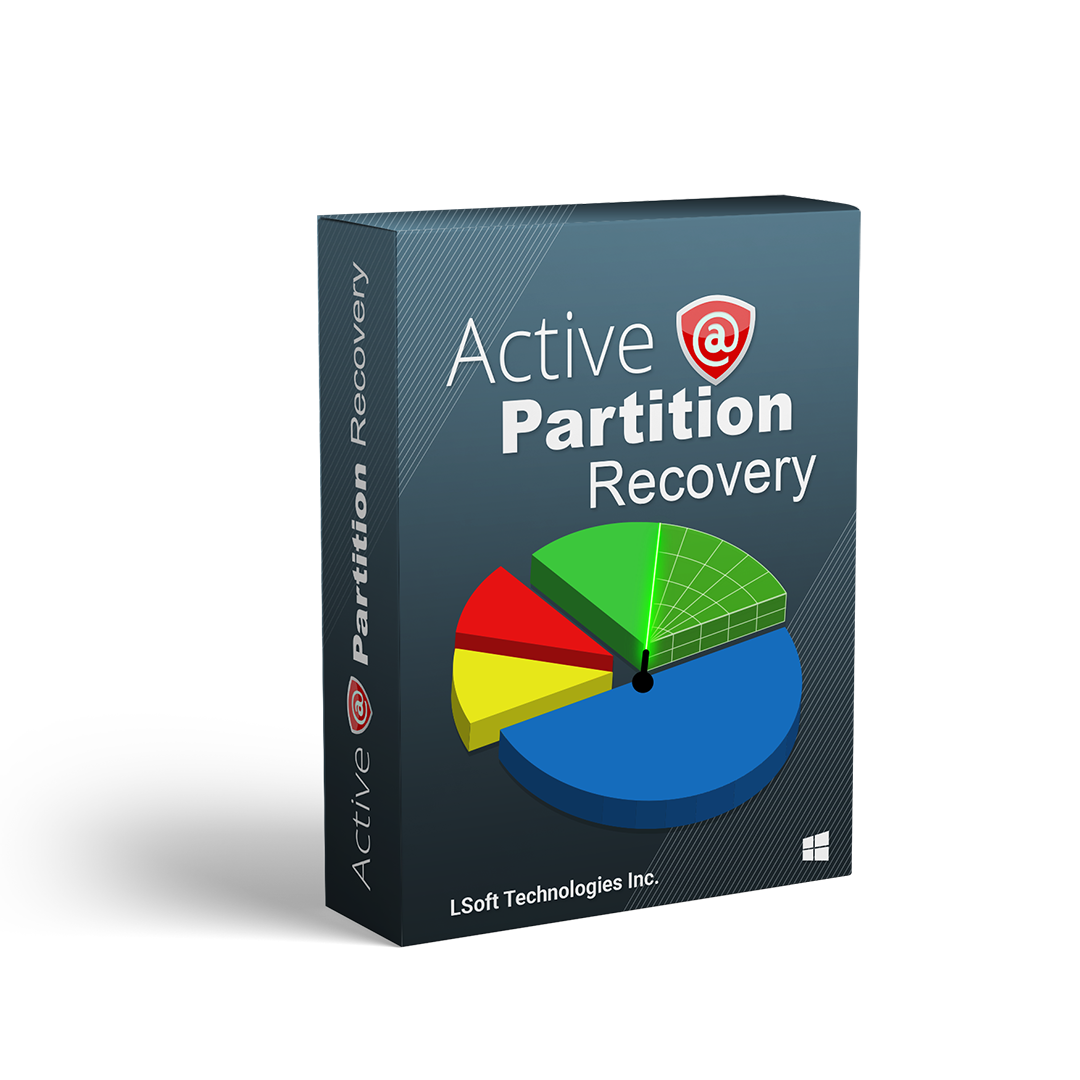 Here on our 112GB disk drive, we have a 1.95GB NTFS partition with some files which will be deleted and later recovered.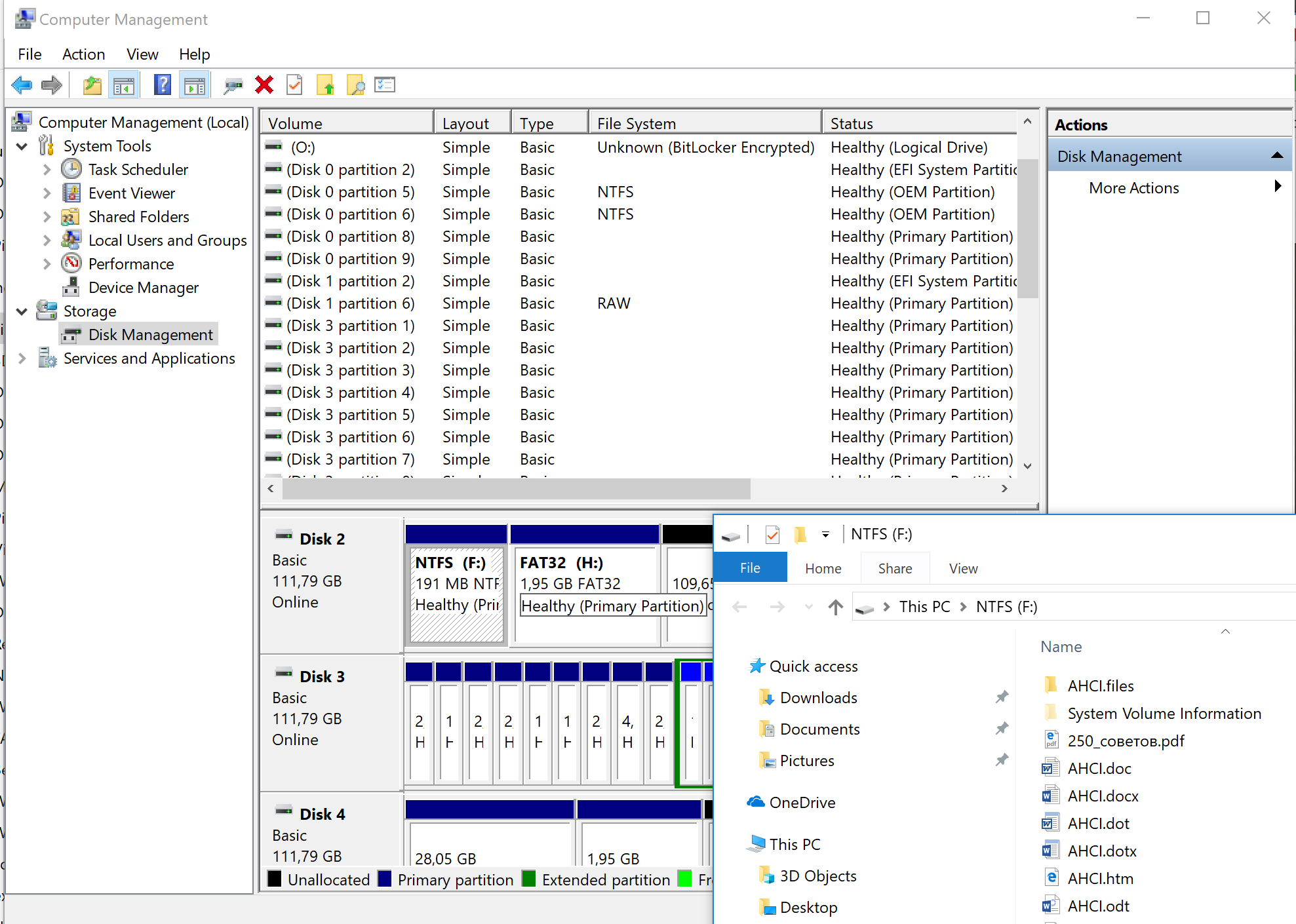 And here's the volume being deleted.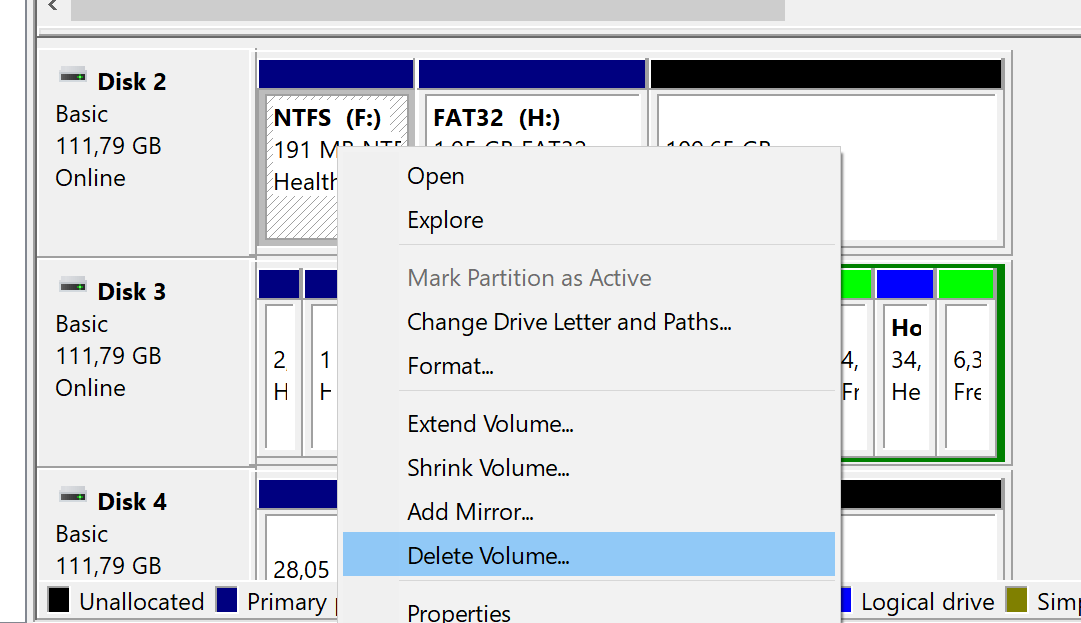 Next, we will open Partition Recovery, click on the disk on which the deleted partition was previously stored and create a disk image of it by clicking on Create Disk Image from the context menu,
Partition Recovery will proceed with the creation of the said image, the time required to create it can vary depending on the size of your partition, speed of your disk drive and computer.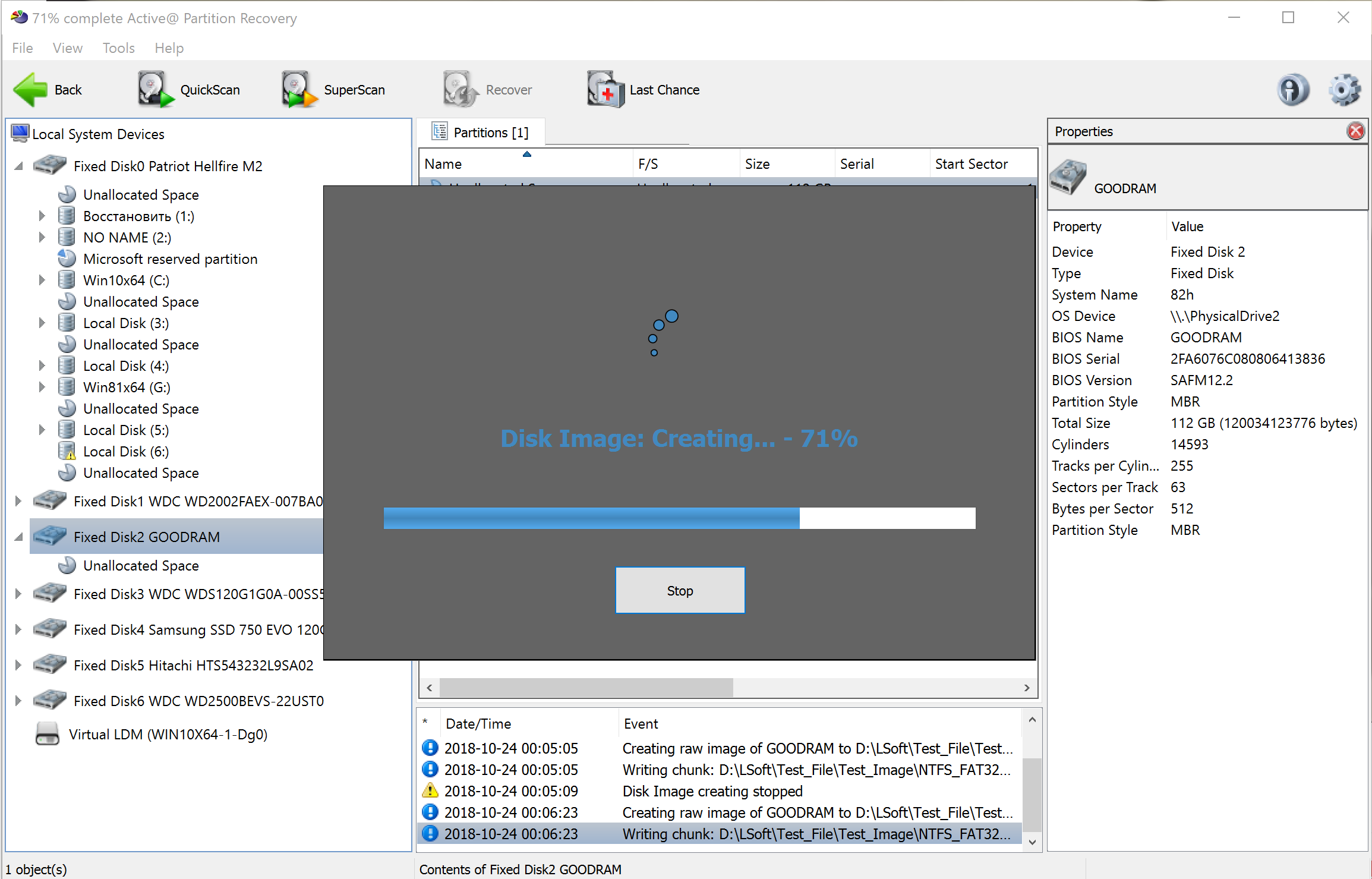 Next, we will open the disk image by clicking on Open Image from the upper left side menu.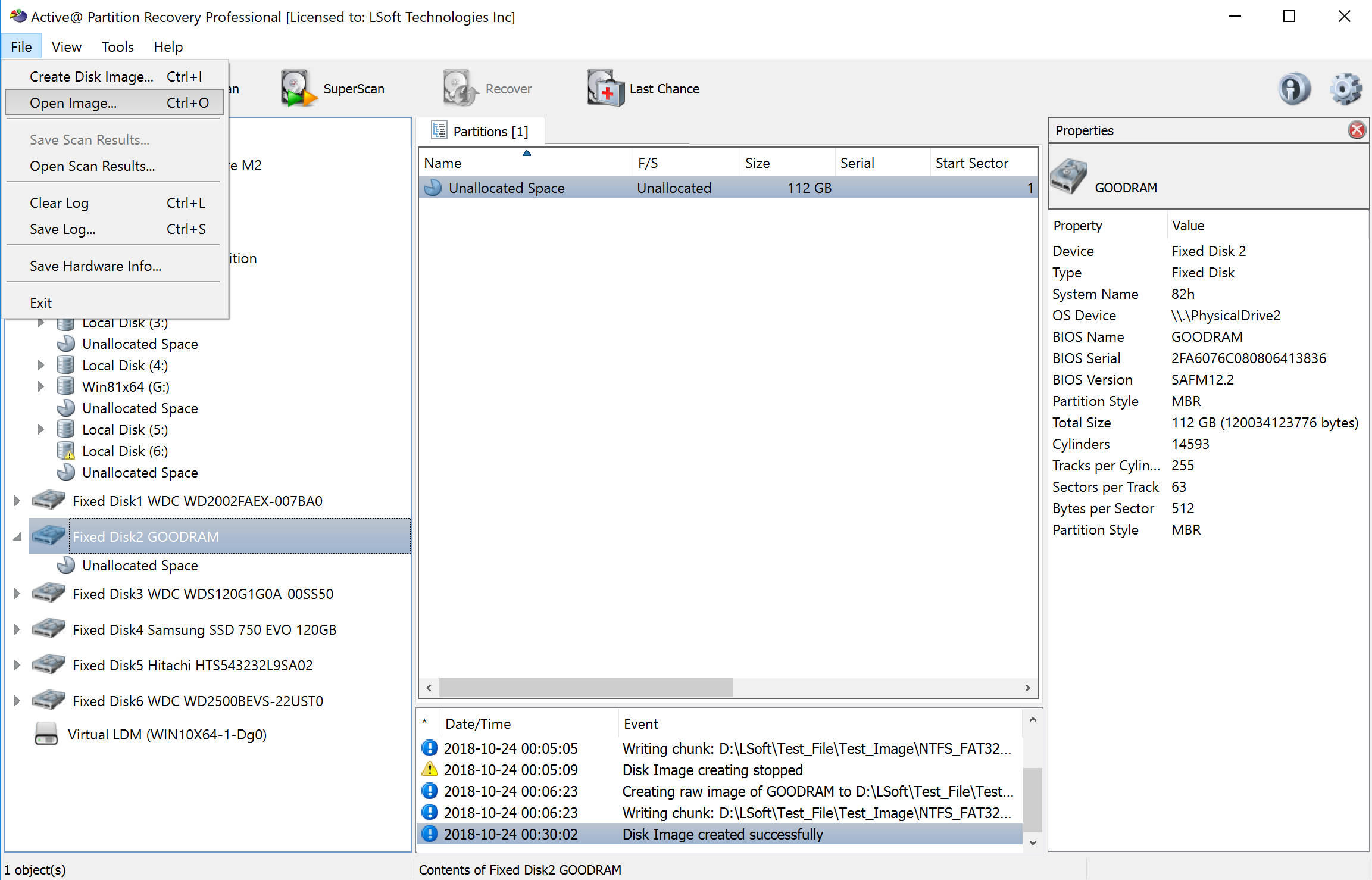 Partition Recovery will open the disk image in the Virtual Logical Disk Manager.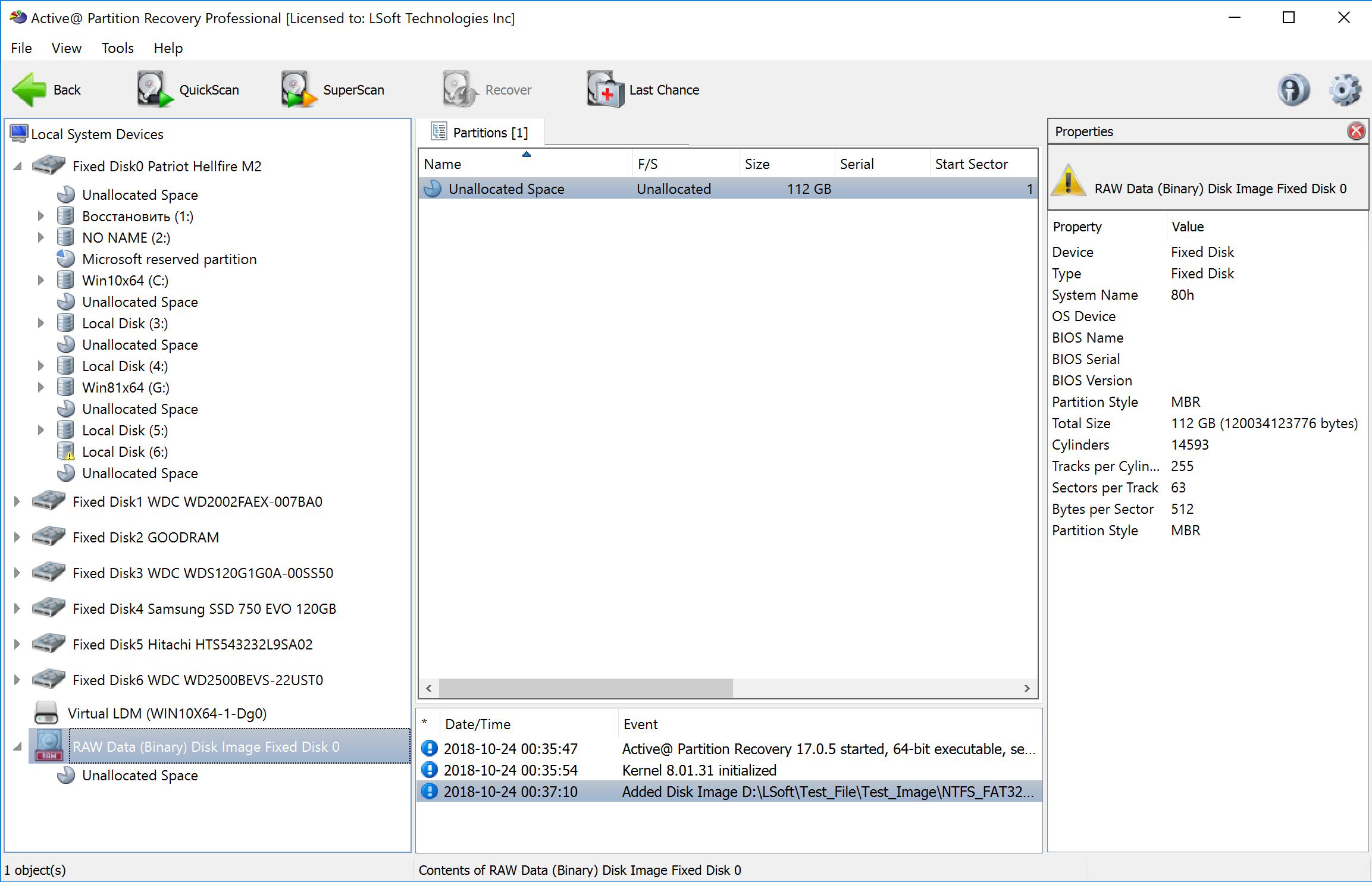 Now it's time to scan it, please click on SuperScan button from the upper menu.
After the SuperScan has finished, under the Unallocated space we can spot two scanned partitions NTFS and FAT32, we are interested in recovering the NTFS one so we will select it and click Recover in the top menu.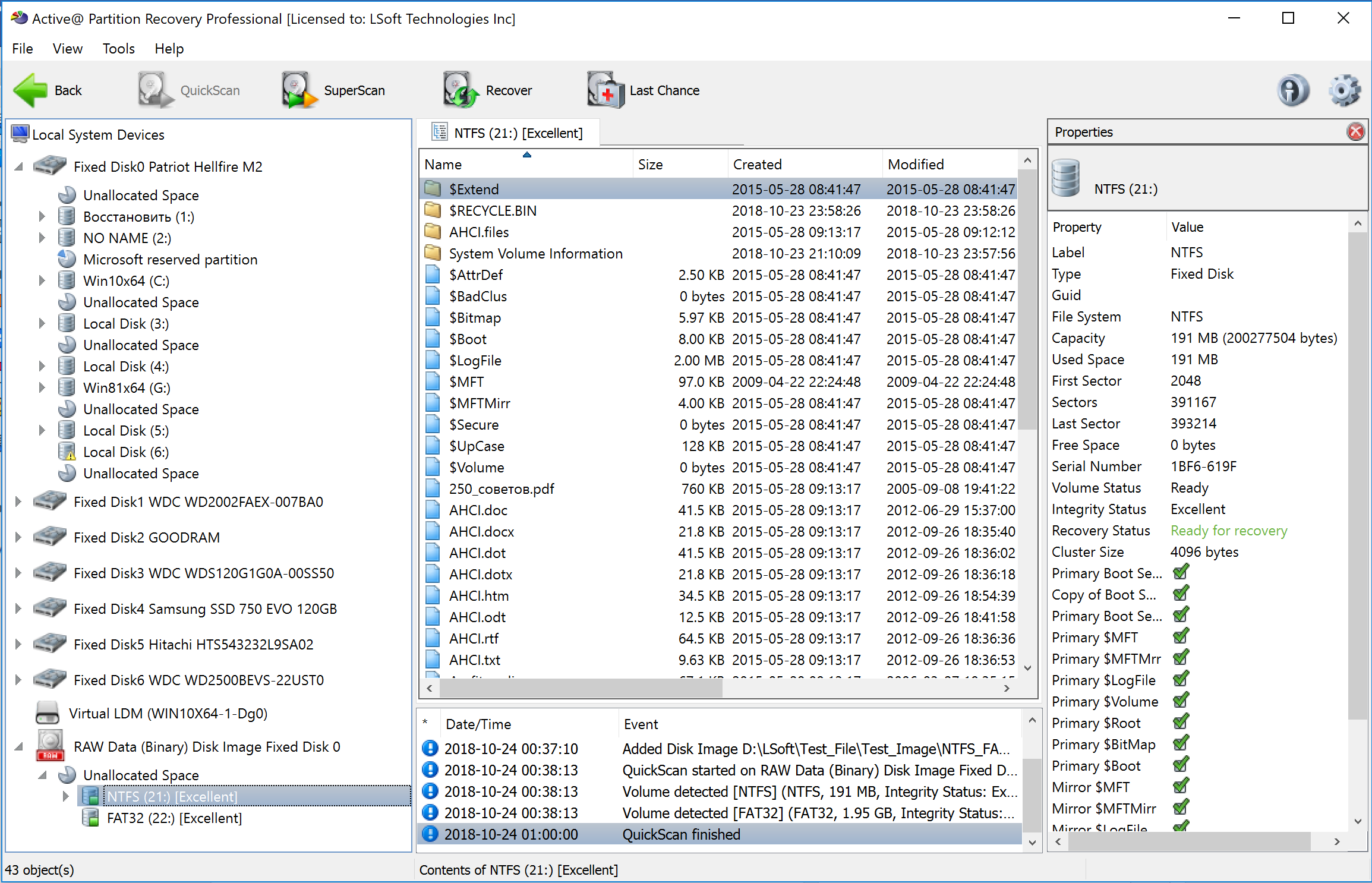 In the right panel, we can choose whether we want to recover only Files and Folders or the whole partition (volume). Below, we can choose to disk onto which we will recover data. Bear in mind that the disk you select will be formatted so make sure to choose the one that you don't need!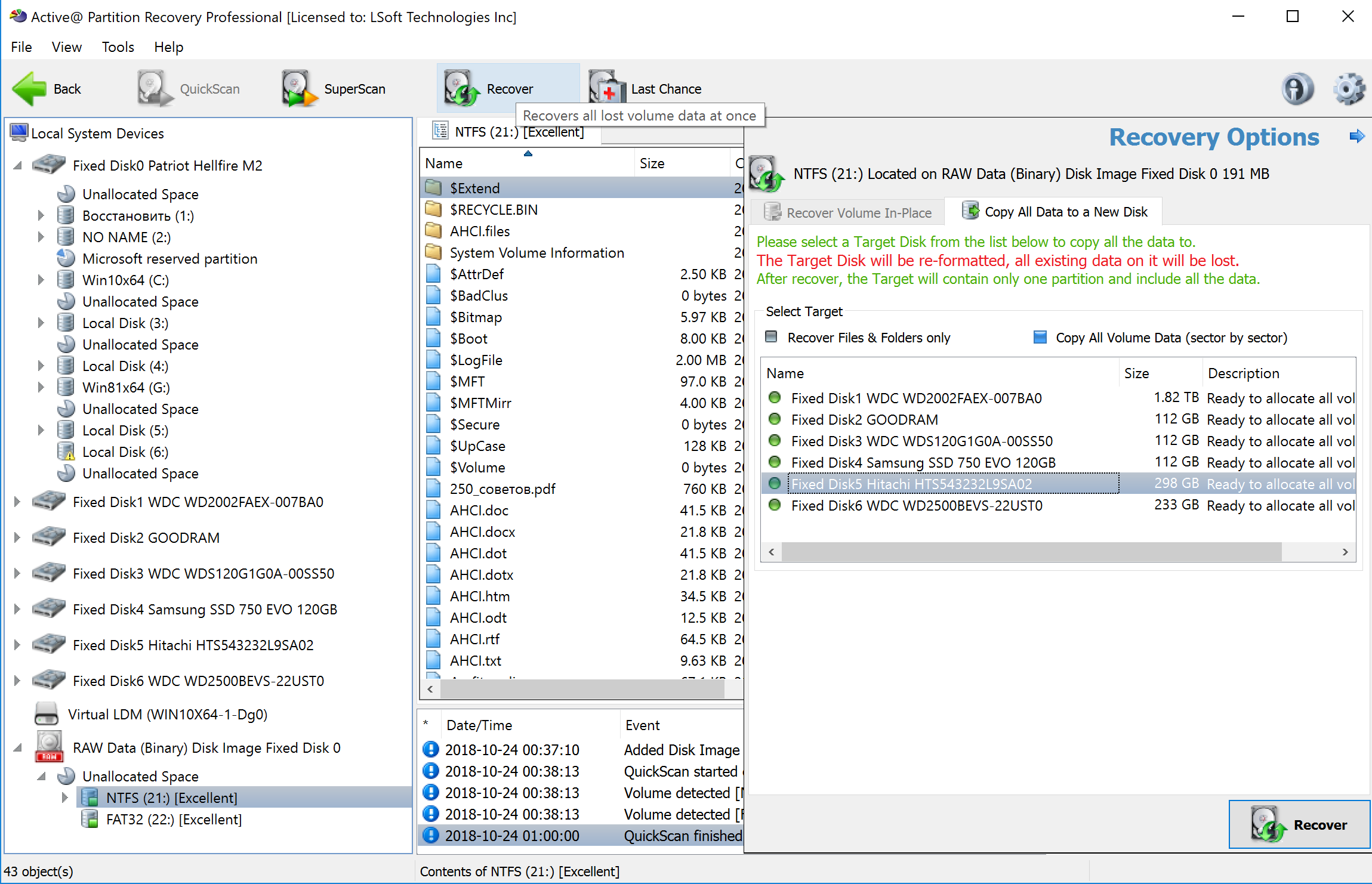 Partition Recovery dialog will ask you to confirm the operation, press Yes and the application will start the recovery.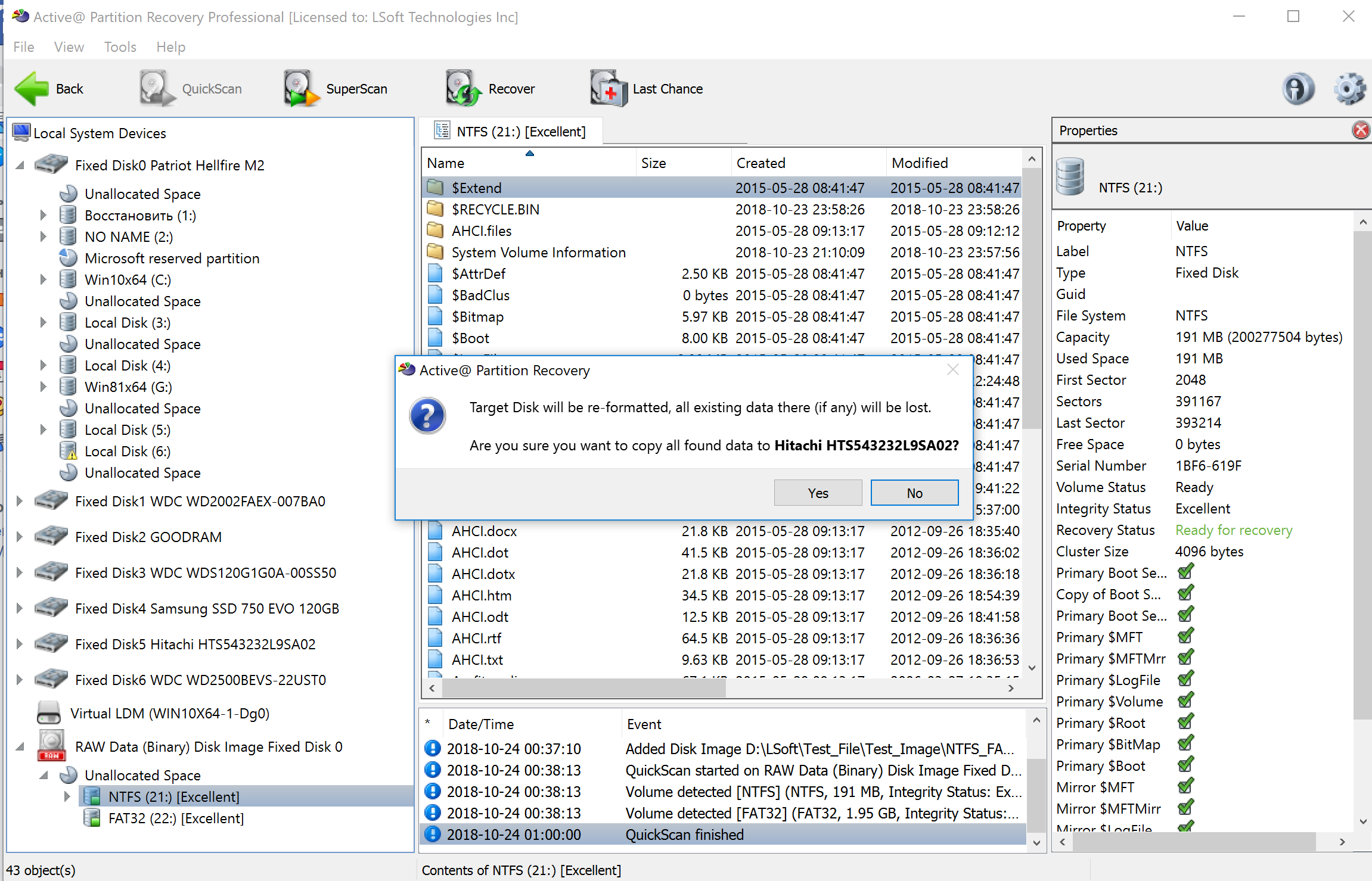 Again, depending on the speed of your drives and the overall speed of your computer, as well as the size of your partition, time to complete the data recovery process will vary.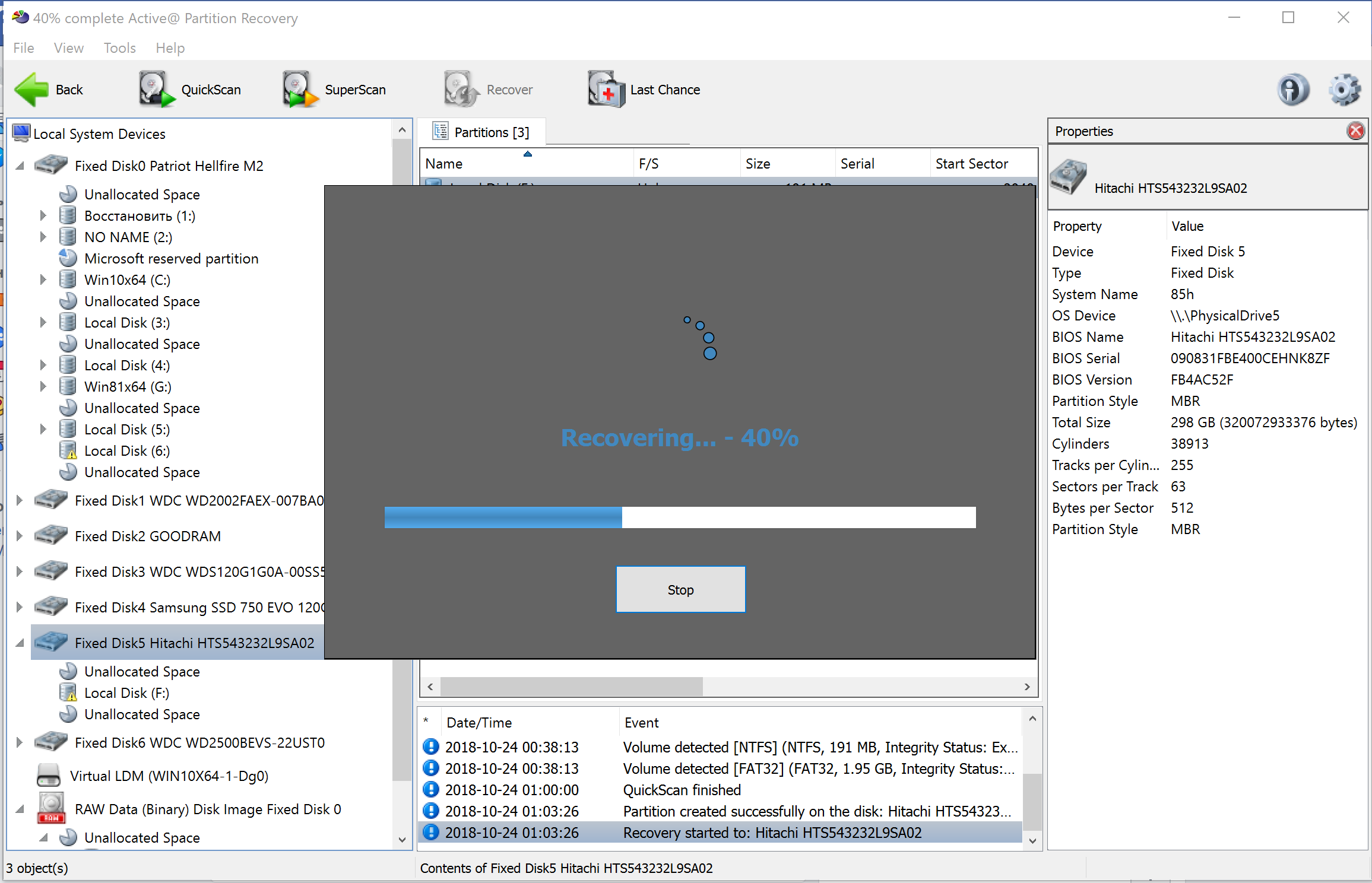 In the end, we have a fully functional partition with all the previously deleted data fully recovered. We always recommend to users to always recover data on a different drive than on the one they are recovering data from. During the recovery or even scanning, certain errors can occur which might lead to an undesired outcome. Therefore it is preferable to always recover data on a different location.